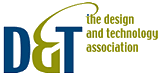 All Hallows Catholic School
School:
All Hallows Catholic School
Address:
Weybourne Rd.,
Farnham
Surrey
GU9 9HF
Tel:
01252 319211
Fax:
01525 328649
Email:
general@all-hallows.dialnet.com
Website:
http://www.allhallows.net
Snapshot of the School:All Hallows Catholic School was built in 1961. It is a mixed comprehensive school with Technology College Status and is situated on a twenty-five acre site on the boundary between the towns of Aldershot and Farnham. The school roll is 1120 students. Students places are highly sought after from a very wide catchment area. The school has extensive playing fields, its own indoor swimming pool, a brand new sports hall, a fitness and dance studio and a gymnasium. In the years since the school was founded ambitious building programmes have provided a dedicated arts centre and a systems and control laboratory sponsored by Festo Pneumatics. During the academic year 2000/2001, 99% of the students entered for GCSE obtained 5 or more passes, which included 65% obtaining 5 or more passes graded A* to C. It is delivered "across the curriculum". The sixth form centre has its own dedicated suite of new PC's. Many departments have their own IT provision to supplement the general IT resources. Currently D&T have a mixed network of Acorn and PC machines but over the next year the Acorn provision is being phased out. The D&T teaching team consists of 8 staff supported by 3 part-time technicians.
Range of D&T GCSE's offered: The full range of National Curriculum D&T subjects
Number of teachers teaching D&T: 8 members of staff including the Deputy Head
How is ICT for D&T Resourced? Resourced from the general school budget. With bids made to head of DY for extra hardware/software
How much ICT training have members of the D&T dept had? Most members of the department are new appointments and have received a great deal of ICT training in their ITT course.
Brief history of ICT development: Developed from in-house INSET given by Deputy Head (who teaches within the department). ICT development has been from "look what we can do" "lets all try" approach.
Date of Case Study: 17 th July 2001
The Case Study: In this case study we look at a holistic learning experience that starts with students being introduced to CAD/Cam through a series of focused practical tasks and culminates in some sophisticated computer modelling taking place using an Industry Standard Pneumatics Simulation Package called "fluidsim-p" and then takes that learning experience into designing and making a product (in this case a child's toy) that was tested, at its prototype stage, using a pneumatic circuit. The test was designed by the student to check how much damage may occur to the product when being in constant use by a child.
ICT Policy and Planning for the future: This is done within departmental meetin, done fortnightly. The minutes are then taken to senior management for comment and action.
Teacher observed during the case study: Miss Kate Fovargue
GCSE focus area for this study: Resistant materials
Number of D&T rooms: 5
No of students in group & boy/girl split: 23 total - 12 girls & 11 boys.
Band/stream/mixed ability: Mixed ability
ICT resources: Good CAD/Cam. Word processing and graphics programs. Pneumatics suite (sponsored by Festo) with industrial state-of-the art hardware and software.
Other equipment: A well resourced D&T suite.
Teacher INSET: Most INSET is done in-house. Specialist consultants are sometimes bought in.
Classroom/workshop layout and management: The rooms are in the same block, but on different floors. The staff working/preparation areas are small but well resourced and orderly.
Teacher support: 2 technicians on a part-time basis.
Differentiation – learning support and EFL support: The materials that I observed catered well for differentiation. EFL support was not necessary.
The future: Appointment of a new member of staff for systems and control. (GTP student to start next September)
Other things happening in the department: Very vibrant and colourful department, with lots of examples of students' work on show. Once a year a D&T exhibition is held over 3 days with parents and public invited to attend.
The images above show an example of a pupil's design folio.

© Amethyst Consultancy Ltd. 2004-2018
For all products and systems designed by us on behalf of our clients the company's terms and conditions apply.