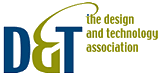 St. Peter's Catholic Comprehensive School
School:
St. Peter's Catholic Comprehensive School
Address:

Horseshoe Lane East,
Merrow,
Guildford,
Surrey.
GU1 2TN

Tel:
01483 534654
Snapshot of the School: St Peter's is a Voluntary Aided Catholic Comprehensive School, established by the Roman Catholic Diocese Of Arundel and Brighton and administered by Surrey County Council. It was formed in 1971 by a merger of Merrow Grange Girls School and St. Peter's Boys School. The present School is lay administered and is a 11-18 mixed school with 840 students on roll. 61 teachers deliver the curriculum to those students. The School campus is bright clean and attractive.
A £2.5million building and refurbishment programme took place during 1994 and upon receiving Technology College Status during 1999, a further £1 million building programme enabled the redevelopment of the Technology curriculum area.
The Technology suite consists of three technology workshops for resistant materials, a specialist graphics room, an electronics laboratory and two food technology areas.
ICT is taught across the curriculum and the School has 3 specialist networked PC rooms. Within the technology curriculum area there is also a small network of 10 high specification PCs to support graphics and CAD activity.
Technology is delivered through a series of practical modules each of about seven weeks duration. Six full-time teachers supported one technician teach technology at the School.
The OFSTED inspection of the School in 1998 commented that "…the students have very good attitudes to work across the school…" and that "The quality of teaching is a major strength. Poor teaching is simply not a feature of the school." The report concluded by describing the school as, "…an exceptional educational community."
The Case Study: In this case study we look at the use of ICT within a year 10 Graphics Products Option.
After the initial familiarisation with the network and ICT facilities within the department the first experience that the students undertake is based upon creating a scene using Viscape's virtual reality package Do-3d. Concepts are taught to the whole group who follow a series of set tutorials that have been developed by the teacher. Students then undertake an open ended project that is based upon developing a scene of their own choice.
Facilities in the department are good and teacher support encourages collaborative work between the students. The next set of exercises that the students undertake require the students to undertake an analytical exercise and compare and evaluate the effectiveness of two computer modelling packages. As noted earlier they have already been introduced to Do3d and are given a teacher generated task sheet and evaluate their outcomes from each system.
The next series of thumbnails show examples of student's work from these two experiences.
After undertaking the evaluation tasks, students are then reminded about 2D design software packages they used during year 9 and are engaged for two weeks developing sophisticated solutions to quite simple tasks before being introduced to their major project for the rest of the second term.
Students are given the opportunity to develop their own design brief, based upon either a packaging project for a new confectionary product they have designed, or a Point of Sales display for a CD they have designed.

The work of the students is imaginative and the way that the students are able to transfer skills across the department is very evident. Students are motivated toward their study and the work is imaginative and of high quality. Staff morale is high.
Range of D&T GCSE's offered: The full range of National Curriculum D&T subjects
Number of teachers teaching D&T: 5: 3 female and 2 male.
How is ICT for D&T Resourced? The school has just been awarded Technology College Status and much of the D&T ICT funding has come from this bid.
How much ICT training have members of the D&T dept had? The majority of staff have just finished Initial Teacher Training and are well qualified in ICT skills.
Brief history of ICT development: Developed from very small beginnings by an enthusiastic member of staff. Who has provided in-house INSET for the rest of the team.
Date of Case Study: July 2002
Teacher observed during the case study: Mr Gary Press.
GCSE focus area for this study: This was a sixth form Graphic Communication group.
Number of D&T rooms: Six including the specialist ICT rooms.
No of students in group & boy/girl split: 8: 6 male & 2 female.
Band/stream/mixed ability: Mixed ability
The future: To future develop ECT and systems and control in the r3ecently refurbished rooms.
Other things happening in the department: Excellent wall displays of students' work and superb recognition of what is happening in D&T by Senior Management Team, especially The Headteacher.

© Amethyst Consultancy Ltd. 2004-2018
For all products and systems designed by us on behalf of our clients the company's terms and conditions apply.