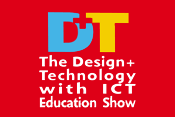 D&T Show - Primary PIC
We begin by providing you with links to the material from our seminar about using PICs in the Primary School which was presented at the D&T Show at the NEC. Just click on the links below to access that material. This seminar, about Primary Pic, was about populating and programming a pre-made circuit board that allows a primary student to create a LED light sequence.

© Amethyst Consultancy. 2004-2020
For all products and systems designed by us on behalf of our clients the company's terms and conditions apply.