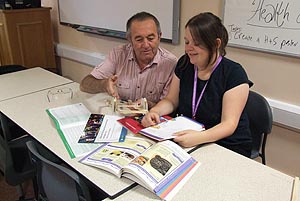 This is a consultancy service designed to provide D&T Subject Leaders (both primary and secondary) with an overview of how the department is performing and to check that all the paperwork is in place in preparation for forthcoming OfSTED inspections and future development within the department.
As part of the service a visit or visits will be made to the school and through observation and discussion, aspects such as schemes of work, staff CPD, SEF's and PlaTS will be evaluated. Issues such as how National Curriculum policies and Health and Safety policies are implemented will be visited and audited. At the end of the visit(s), a subject action plan will be negotiated between the Consultant and the Subject Leader.
During the period of consultancy, Subject Leaders will have:
undertaken a subject review
developed a subject action plan
identified areas for subject growth.


© Amethyst Consultancy. 2004-2020
For all products and systems designed by us on behalf of our clients the company's terms and conditions apply.