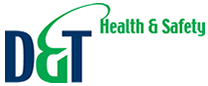 HEALTH & SAFETY TRAINING
Why do I need this training?
Schools are responsible for the safety of both the pupils in their care and their members of staff. OfSTED reviews risk assessments and health and safety qualifications as part of their safeguarding criteria. This is a limiting judgement and the school can fail if these criteria are not met.
Failure to ensure pupil or staff safety could result in criminal or civil prosecution. If there was a court case following a health and safety incident in your school, the court would review risk assessments and health and safety qualifications of the staff responsible.
'All employers are required under the Health and Safety at Work etc. Act 1974 to provide, as far as reasonably practicable, all information, instruction, training and supervision necessary to ensure the health and safety at work of their employees.'

'Employees should be competent to undertake the tasks expected of them. All employees and supporting adults should be trained in safe use of equipment, machinery and processes during initial training, or by in-service training.'
D&TA's standards are compatible with the publication 'Health and Safety for Design and Technology in Schools and Similar Establishments ' [BS 4163 (2014)] which recommends that all staff working in design and technology and related areas can show they meet the health and safety standards.
On the full training course for wood machinery, delegates make this model Landrover, starting from one piece of rough sawn timber and then develop it into the model without the use of any hand-tools.
Core Level (SCHS)
The D&T Association recommends that ALL Secondary teachers/technicians and support staff working in D&T should work towards achieving accreditation at the Secondary Core Health and Safety Level. Prior to training, staff are required to assemble a personal D&T H&S portfolio to demonstrate their knowledge of the 36 Core Level Standards. The portfolio provides a personal record of staff H&S training and working practice in school. An electronic template will be sent to delegates when a Core Level training course has been booked. Pre – course tasks and support material will be provided to enable them to compile their personal portfolios, which they must bring with them to the course. The training on these Standards is particularly effective when departments complete this as a whole team as it ensures a consistent approach to the management of H&S across the department.
Specialist Levels
In addition, all staff should work toward achieving accreditation within the Secondary Specialist Levels appropriate to their work, i.e. in:
Food Technology including Home Economics (SFHS)
Systems and Control (SSHS)
Resistant Materials (SMHS)
Textile Technology (STHS)
The areas that D&T in2 Action are able to deliver are:-
Core level (SCHS)
Primary Health & Saftey (PHS)
Resistant Materials (SMHS)
Systems and Control (SSHS)
Specialist extension level for resistant materials
Wood sawing machines (S1HS)
Centre lathe for metal cutting (S2HS)
Casting non-ferrous metals (S3HS)
Oxy-acetylene welding and cutting (S5HS)
Milling machines and machining centre (S6HS)
Wood turning lathe (S7HS)
Planer/thicknesser machine (S8HS)
Portable Power Tools (S9HS)
Grinding & Sharpening (S10HS)
Site Staff (S11HS)
Essential Health & Safety for D&T Technicians (S12HS)

© Amethyst Consultancy. 2004-2020
For all products and systems designed by us on behalf of our clients the company's terms and conditions apply.